This is an archived article and the information in the article may be outdated. Please look at the time stamp on the story to see when it was last updated.
Cloudiness will linger on Christmas Eve Day with some fog patches, drizzle and seasonable temperatures in the middle 30s.
But the relatively quiet weather will allow last minute shoppers to run errands without any serious weather troubles here.
Much of the Christmas Day will feature a raw, easterly wind off chilly, low 30 degree Lake Michigan.
The end result means temperatures much of the day will hold to the middle and upper 30s along with passing drizzle and sporadic light rain in the afternoon.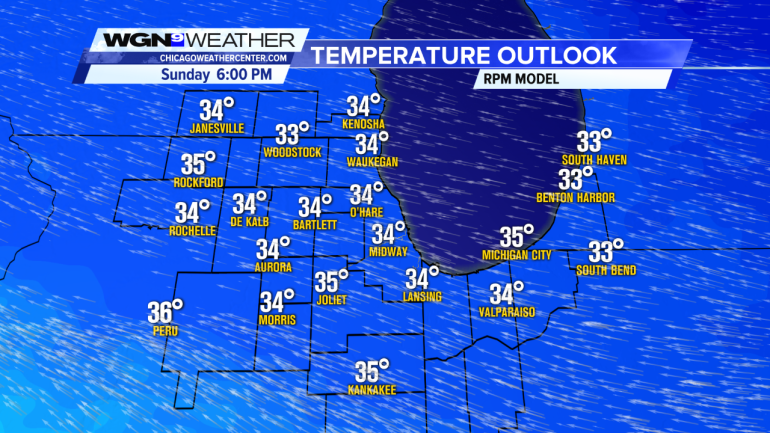 But, a late Christmas taste of spring, albeit a brief one, will arrive late at night and could feature a rare late December thunderstorm as this transition takes place. Temperature are likely to soar into the low to mid 50s before falling back to the upper 30s Monday evening.
Updates at Chicago Weather Center
-Bill Snyder, Chicago Weather Center