This is an archived article and the information in the article may be outdated. Please look at the time stamp on the story to see when it was last updated.
Winter Storm Warnings (pink and purple-shaded areas on the headlined map above) are in effect Wednesday calling for heavy snow in excess of a foot in Nebraska and South Dakota and 6 to 12-inches across southern Minnesota and northern Iowa into Wisconsin. Here in Chicago rain is expected to change over to wet snow Wednesday night with a few inches accumulation possible in Illinois counties adjacent to the Illinois-Wisconsin border.
A center of low pressure is forecast to track east out of the central plains along the Illinois-Wisconsin state line Wednesday with heavy wet snow falling along and north of the low pressure track. Snow will diminish from the west as the low pressure pulls away to the east later Wednesday night.
Below are maps indicating areas at risk for 4-inches or more and 8-inches or more during the next 24 hours…
Probability of 4-inches or more snow…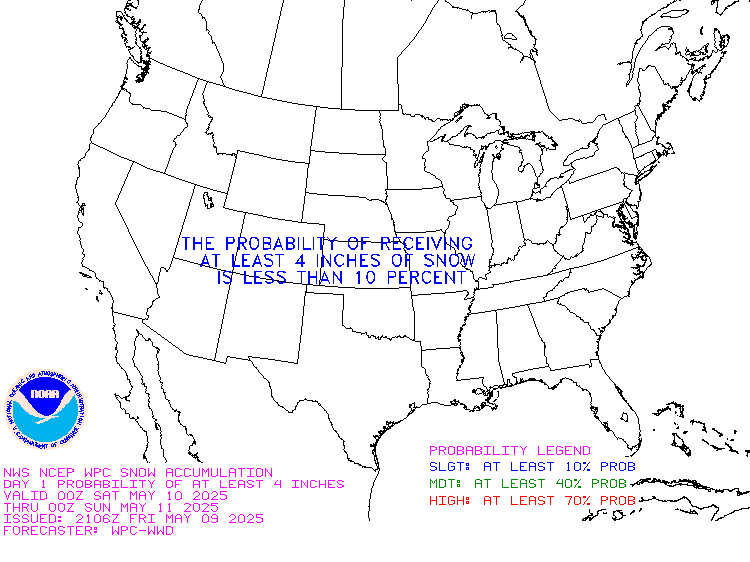 Probability of 8-inches or more snow…