This is an archived article and the information in the article may be outdated. Please look at the time stamp on the story to see when it was last updated.
Chilly weather is no stranger to Chicagoans in November but the breed of cold Friday is a bit unusual for this early in  the season. The predicted low temperature of 20 degrees Friday morning is within striking distance of the 31 year old record for the date (18 degrees set in 1986).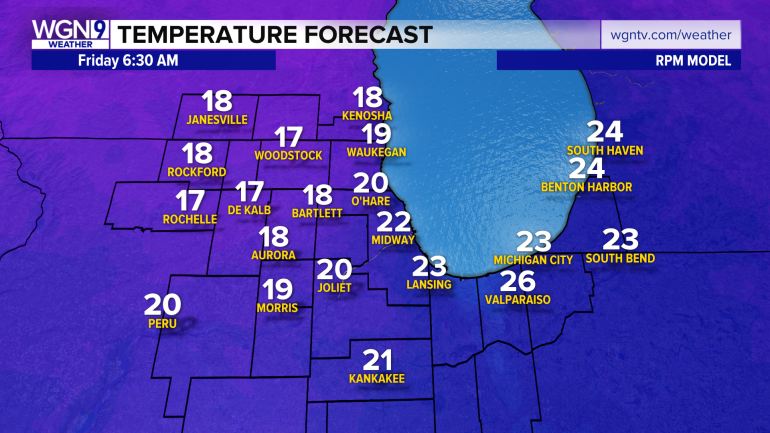 Temperatures will not rebound much during the afternoon, peaking in the low 30s, a reading 17 degrees below normal, and more typical of late December. The coldest "high temperature" ever recorded on November 10th was 28 degrees set back in 1926.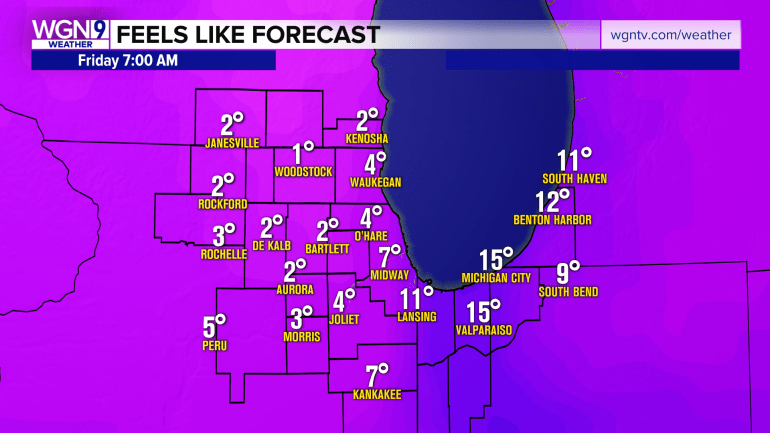 Biting wind chills
Blustery northerly winds 10-20 mph will create widespread single digit wind chills Friday morning as you head to work or school, bundle up!
Updates at Chicago Weather Center