This is an archived article and the information in the article may be outdated. Please look at the time stamp on the story to see when it was last updated.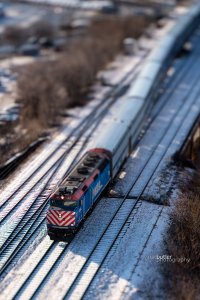 CHICAGO -- The first 18 days of April were historically cold in Chicago with an average temperature near what's seen this time of year in International Falls, Minnesota which is right along the U.S., Canada border.
We appear to have turned a corner, however, and all indications are that we're done with snow for the season. A gradual warming trend starts today as well. We'll still see temperatures cooler than average through the weekend, but inland highs in the 60s are expected early next week. For those near the lake you can expect temperatures to be about 5-8 degrees cooler than what is found away from the water.
Here is more good news: We won't make it the official forecast yet, but there are some computer models that say highs in the 70s may arrive before the month is out. It may be late, but spring appears to finally be arriving in Chicago.
Go to wgntv.com/weather for the latest forecast and weather updates.