This is an archived article and the information in the article may be outdated. Please look at the time stamp on the story to see when it was last updated.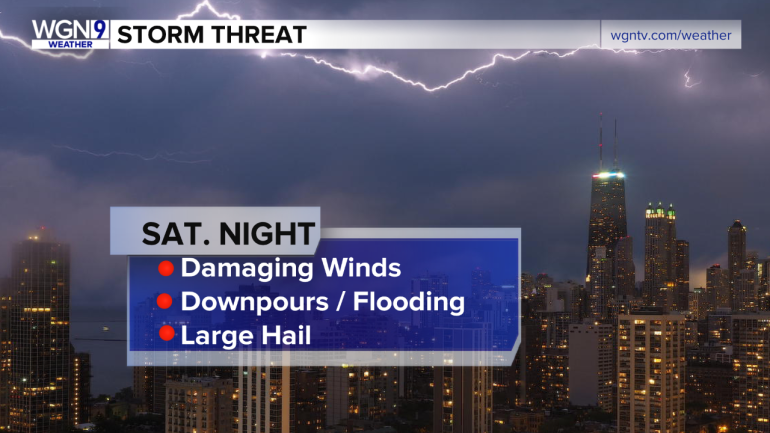 All the key ingredients appear to be coming into place for a significant severe weather outbreak across the area later Saturday and Saturday night.
The potential exists for a high end severe weather event with the primary threats being large hail up to 2.00" in diameter and damaging wind gusts in excess of 70 mph. An isolated tornado cannot be ruled out either.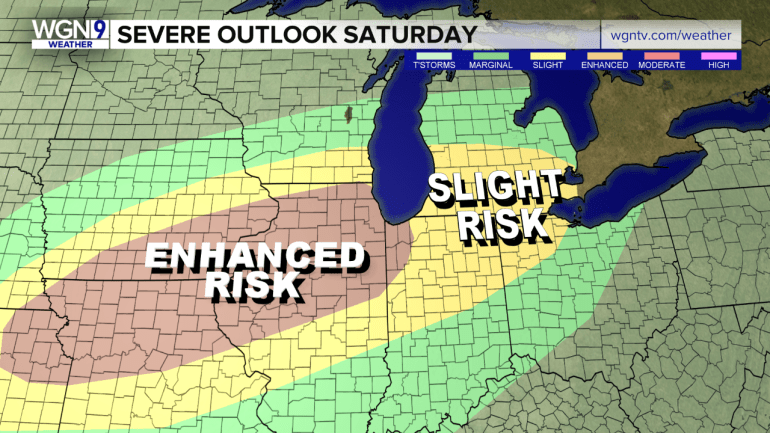 Enhanced Risk
NOAA—Storm Prediction Center has placed the entire Chicago area under an enhanced risk which is a high probability of at least some significant severe weather occurring.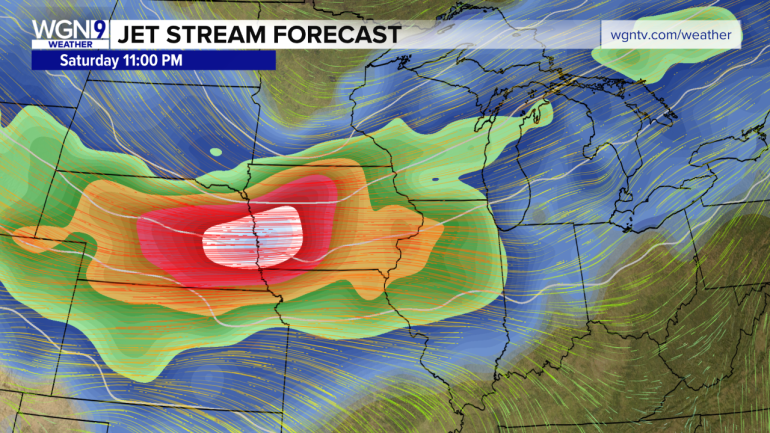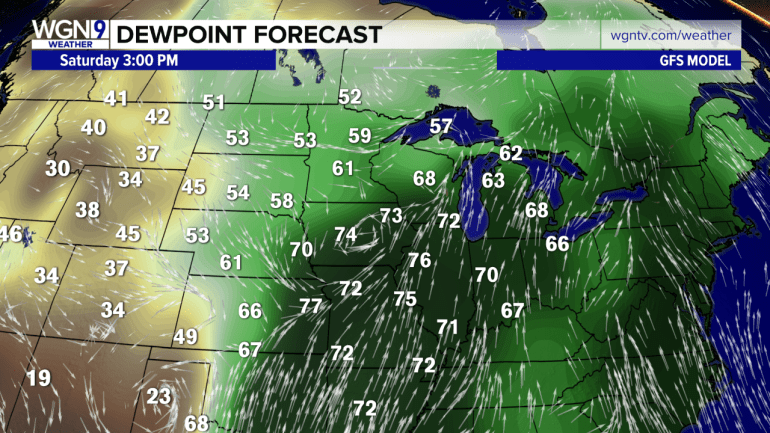 Key ingredients coming into place
Temperatures well into the 80s coupled with high levels of atmospheric moisture and the nose of a powerful jet stream above raises the concern for powerful thunderstorms to develop in the region.
Heavy rainfall threat
In addition to the severe weather threat, there is also a strong likelihood for heavy downpours. Some areas could receive significant amounts in a short period of time which could promote localized flooding.
Stay tuned to WGN-TV and The Chicago Weather Center for future updates on this evolving weather situation as it unfolds.