This is an archived article and the information in the article may be outdated. Please look at the time stamp on the story to see when it was last updated.
Say it isn't snow!
Ready or not the season's first sticking snow is on the way.
The snow should arrive late Thursday night and continue into Friday.
And with the snow comes cold! December-level cold temperatures are expected at the same time.
This will not be a significant snow but it's the first one of the season and always warrants more attention than future snows. Most areas will receive between a half inch and 2 inches, with the bulk of the accumulation on grassy surfaces.  But less traveled roadways could become slippery in spots.
Plan on a sluggish morning commute on Friday before the snow showers taper to flurries Friday afternoon.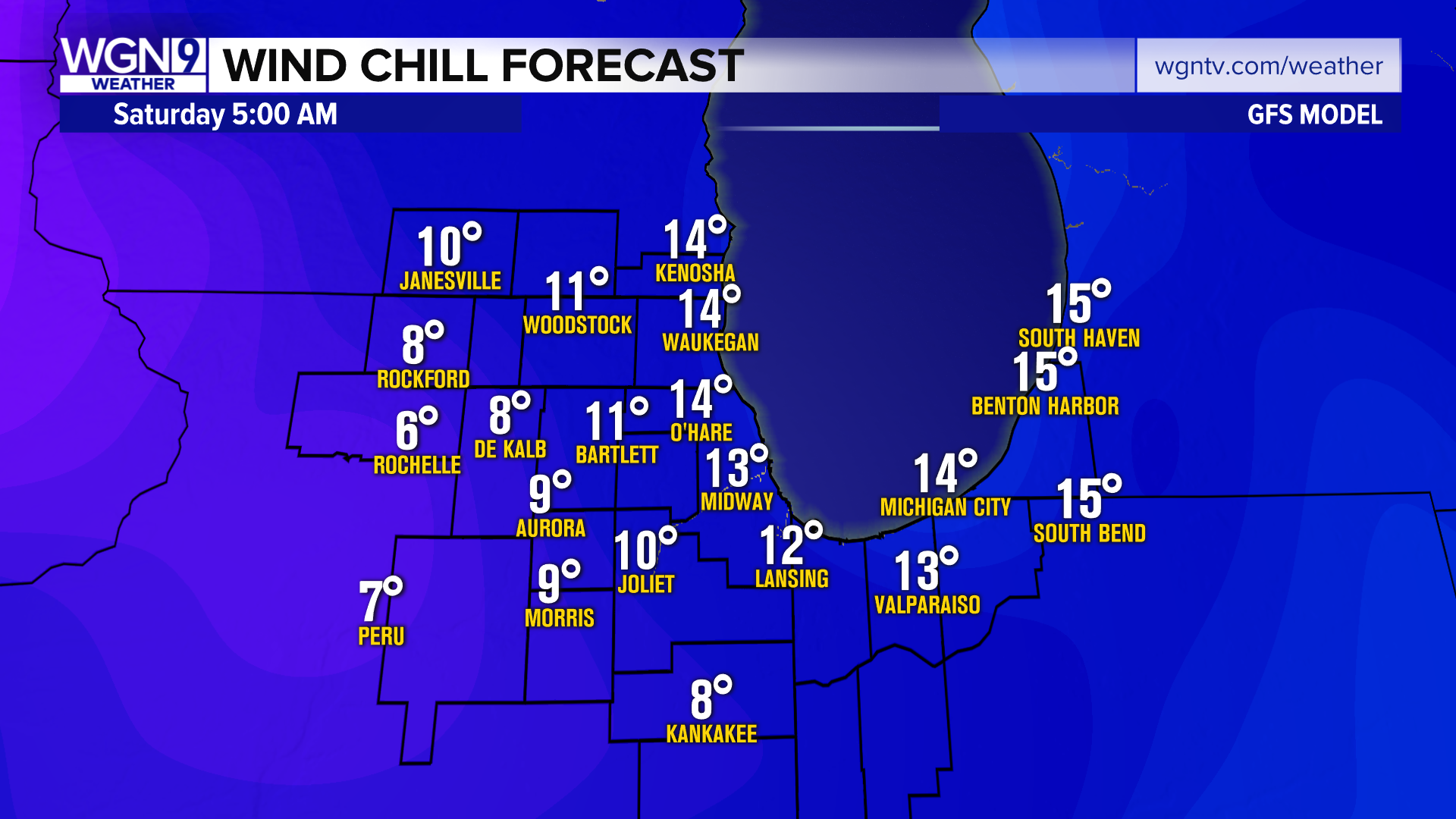 Snow followed by biting wind chills
Clearing skies Friday night coupled with a stinging west wind will produce frigid wind chills early Saturday morning. "Feels like" temperatures could drop to single digits in some areas. Dress accordingly.
For the latest weather updates, visit wgntv.com/weather.