This is an archived article and the information in the article may be outdated. Please look at the time stamp on the story to see when it was last updated.
CHICAGO — Some rough weather may be headed for the Chicago area Monday night, and the set-up is not unlike that which produced extensive wind damage last week.
Rain will likely come into the area starting around 7 p.m. Monday, although a few isolated showers are are possible through the afternoon. A line of severe storms follows behind, rolling northeast towards the Wisconsin state line and making their way through the western counties before hitting the Chicago area from 9 p.m. through 3 a.m.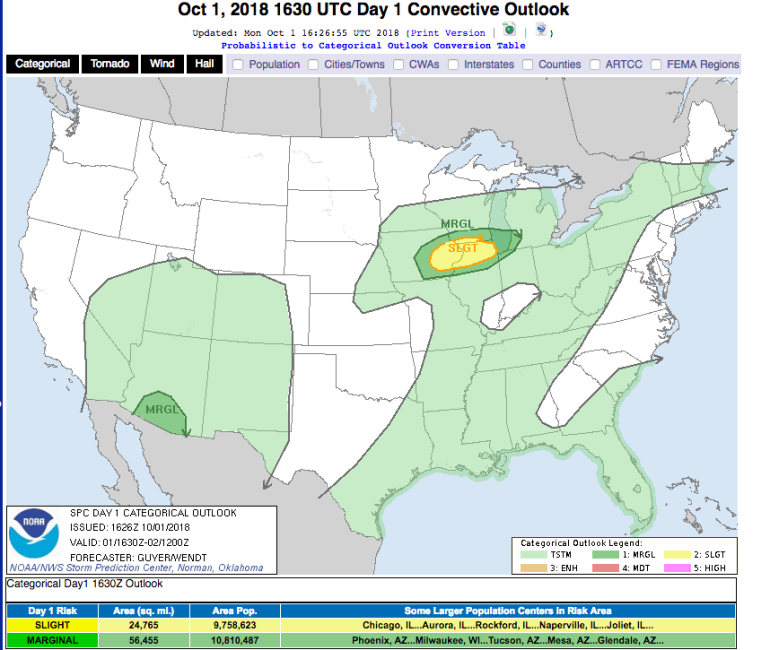 The Weather Prediction Center places northern Illinois and southern Wisconsin in the "marginal" to "slight" risk of excessive rainfall. General full Chicago area rains in the 0.5" to 1.5" range are likely, but some heavier area rain totals may reach the 3" to 4" range.
A wide swath of the Chicago area also appears at risk for severe thunderstorms capable of high wind production Monday night. The Storm Prediction Center has the Chicago area and much of northern Illinois at "slight risk" for severe storms bringing potentially high winds. Similar to last week, wind fields with low level south/southwest winds are flowing up into the area beneath powerful west-to-east jet stream winds. The thunderstorms which bubble up into the powerful upper wind field could transfer some of that wind energy to the surface as powerful and potentially damaging wind gusts.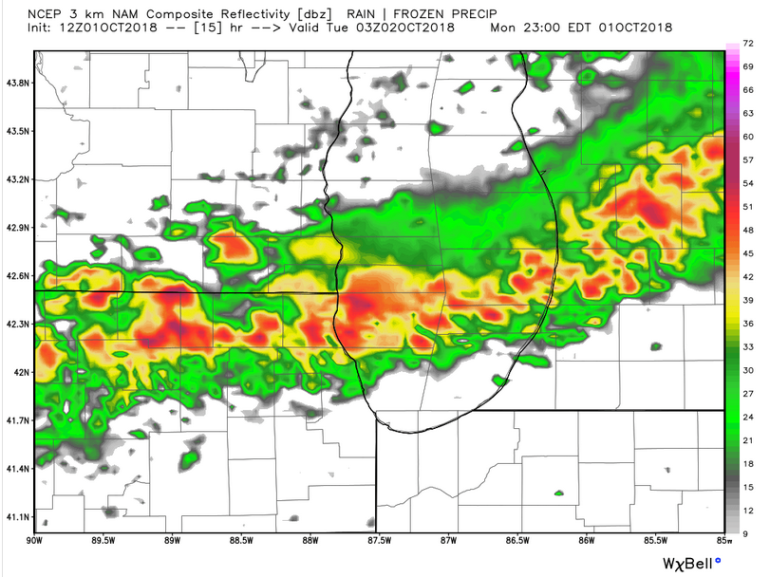 All this precipitation won't be the last we see in the coming week, either. Temperatures in the 80s mid-week could be followed by more storms. Another storm system threatens significant additional rainfall late this week into the weekend, and still another system just beyond could hit in the early part of next week.