This is an archived article and the information in the article may be outdated. Please look at the time stamp on the story to see when it was last updated.
CHICAGO -- Chicagoans are digging out from the second snowstorm in a week following this weekend's snow which brought 4 to 8 inches of snow to much of the area.
Heaviest totals were north of the city into southern Wisconsin where 6 to 8 inch totals common.
A brief warm-up accompanied the snow Sunday afternoon as area temperatures climbed into the lower and middle 30s, marking the city's first thaw since Tuesday and the last for nearly a week.
One of the strongest early-season cold snaps in two decades will arrive this week sending overnight lows below zero by midweek and keeping day time highs in the single digits on Thursday and creating dangerous wind chills to minus 20.
The cold will ease by the end of the week, but the price for the warm-up will be the potential for another major snowstorm which could impact Chicago and the central Midwest on Friday and Saturday.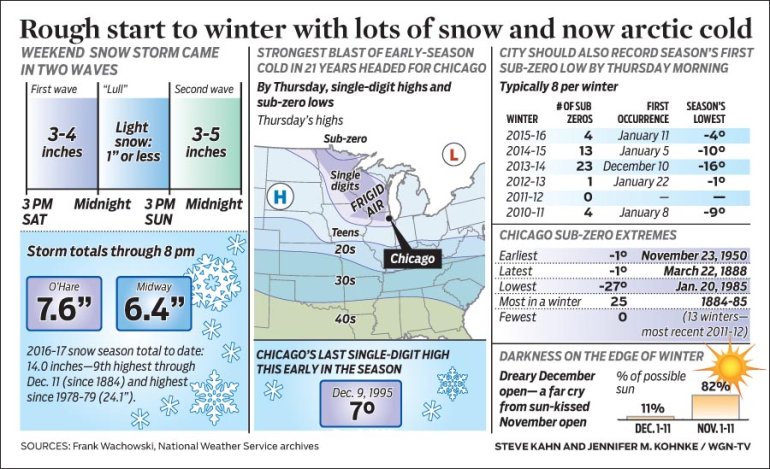 For the latest weather updates, go to Chicago Weather Center