This is an archived article and the information in the article may be outdated. Please look at the time stamp on the story to see when it was last updated.
Monday's brief glimpse of sunshine was a welcomed sight after eight consecutive dreary days.
But the clouds have returned and will hang around the next two days.
This will solidify the city's position as the second cloudiest January on record (dating back to 1893) with an estimated 23% of its possible sunshine. A typical January sees 42% of possible sunshine.
Here are the 5 cloudiest January's on record in Chicago.
20% 1998
23% 2017*
25% 1914
26% 1996
27% 1953
*currently 24% but projected to finish 23% with Tuesday's cloudy forecast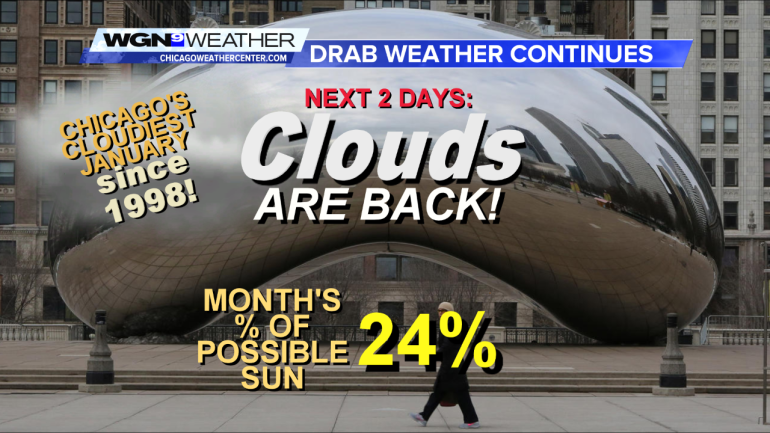 Updates at Chicago Weather Center