This is an archived article and the information in the article may be outdated. Please look at the time stamp on the story to see when it was last updated.
Friday's frigid high temperature of just 9 degrees equaled the coldest daytime temperature of the current cold season: 9 degrees on December 15th.
Meteorological Winter Update
Since December 1st, the beginning of Meteorological Winter, temperatures have averaged 3.1 degrees below normal and a stunning 12.5 degrees colder than the same period a year ago. This places the current cold season among the 20% coldest on record dating back to 1871 and ranks 30th coldest of the past 146 years.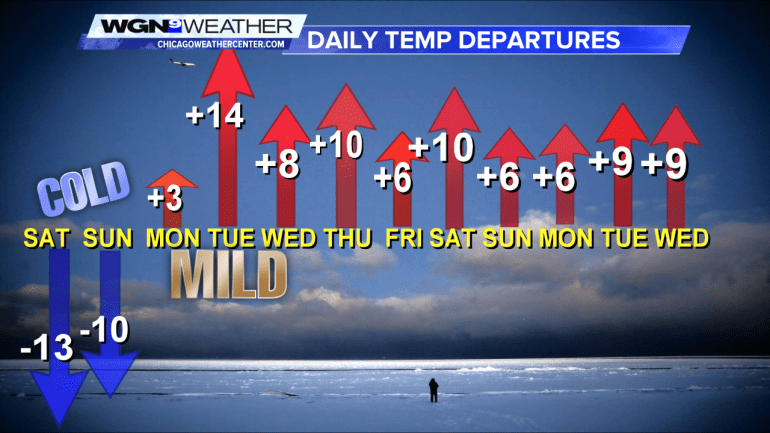 Temperature Rebound Ahead
Relief from the persistent chill is in sight.  By Tuesday, temperatures are likely to surge well into the 40s amid a gusty south to southwest wind and a chance of rain showers.
Winter is far from over but beginning next week an extended period of above normal temperatures are predicted off multiple computer models.
Updates at Chicago Weather Center