This is an archived article and the information in the article may be outdated. Please look at the time stamp on the story to see when it was last updated.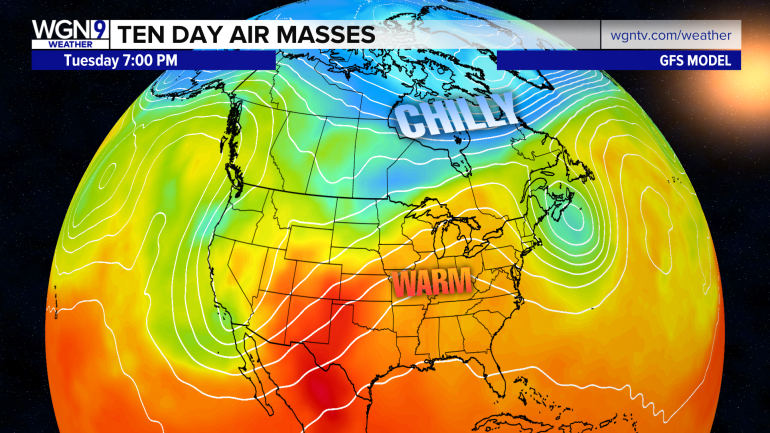 The weekend opens on a chilly note and there is even a potential for frost early Sunday morning for areas away from the lake.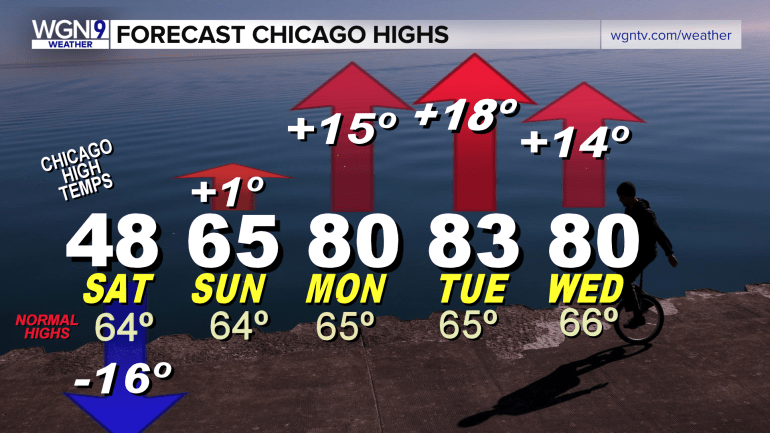 But  warming gets underway by Sunday afternoon and summer-level temperatures remain in sight Monday through Wednesday next week.
It will bring the area its first 80 degree temperatures since last October, nearly six months ago!
Full forecast details at wgntv.com/weather