This is an archived article and the information in the article may be outdated. Please look at the time stamp on the story to see when it was last updated.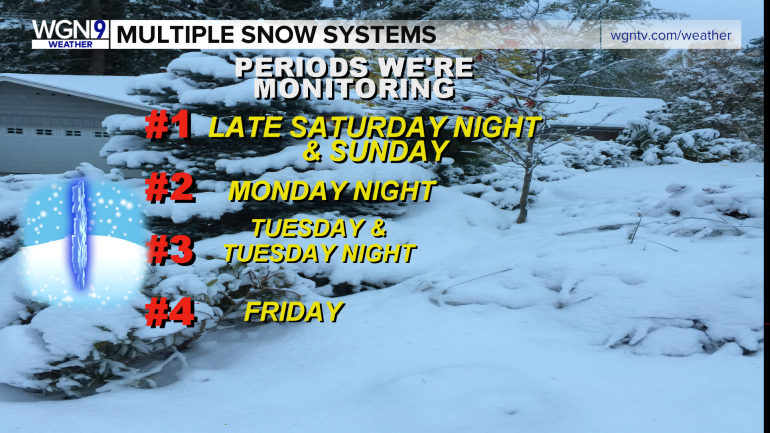 The Chicago area has been in somewhat of a snow drought with only 10" officially on the books so far this season through February 3rd.  A typical snow season would have about 21" of snow by now.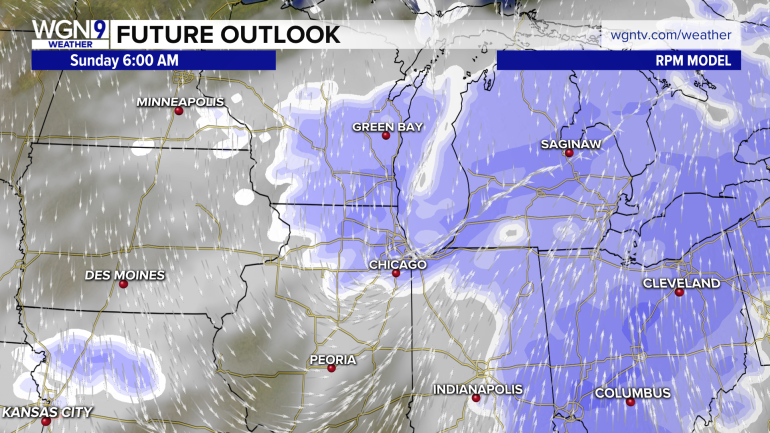 But, a far more active weather pattern over the coming week is likely to erase much, if not all, of that deficit. The first snow arrives later Saturday into Sunday with accumulations of 1-4" expected.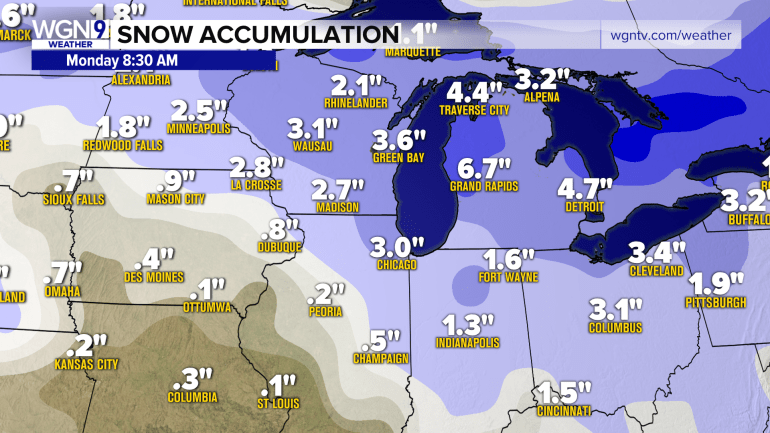 At least three additional snows are likely beyond Sunday, making this a far different beginning to February than a year ago when only a trace of snow occurred for the entire month!
Updates at wgntv.com/weather