This is an archived article and the information in the article may be outdated. Please look at the time stamp on the story to see when it was last updated.
Frigid arctic air has retaken the Midwest and Chicago faces some of the coldest conditions so far this winter.
Flurries and snow showers accompany the latest blast of cold air.
While minor accumulations, if any, are expected Thursday untreated surfaces could become slick and hazardous.
A Wind Chill Advisory is in effect from midnight tonight until 10AM Friday morning for the northwest counties of the Chicago area including Winnebago, Boone, McHenry, Ogle, Lee, DeKalb involving the cities of Rockford, Belvidere, Woodstock, Oregon, Dixon and DeKalb.
These sub-zero temperatures combined with west to northwest winds 10 to 20 miles per hour will result in wind chills of -15 to -25 degrees later tonight well into Friday morning. In the closer-in Chicago metro area and suburbs wind chills of -5 to a -15 degrees will be common during this same time period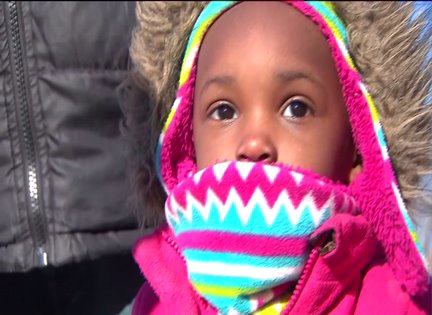 For updated conditions, log on to The Chicago Weather Center.