This is an archived article and the information in the article may be outdated. Please look at the time stamp on the story to see when it was last updated.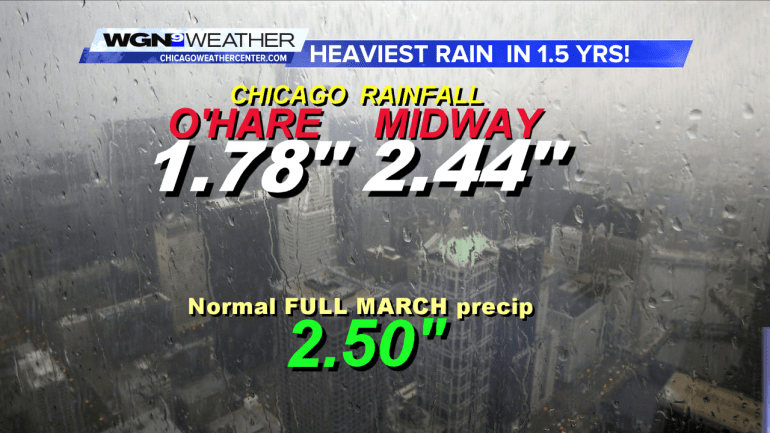 It's been a soggy 24 hours across the Chicago area.
Midway airport logged 2.44" which nearly equals the 2.50" that typically falls over a full March.
The heavy rains left widespread flooding throughout the area.
Officially, the 1.78"  two-day tally at O'Hare airport is the heaviest rain event since September 18, 2015---nearly 18 months ago.  1.67" of that rain amount has fallen since midnight making this the wettest March 30th in recorded history dating back to 1871 eclipsing the previous record of 1.36" set in 1949.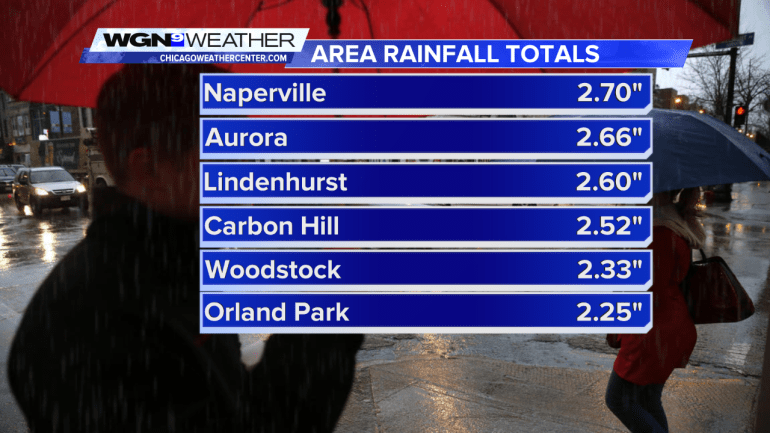 Heaviest area rainfall
Many locations received totals in excess of 2" which caused ponding of area roadways and localized flooding. Here is a list of some of the heaviest area totals.
Patchy light rain could continue into Friday morning before tapering to sprinkles.
No fooling, the sun is likely to reappear from area skies on Saturday, April Fool's day.
Updates at Chicago Weather Center