This is an archived article and the information in the article may be outdated. Please look at the time stamp on the story to see when it was last updated.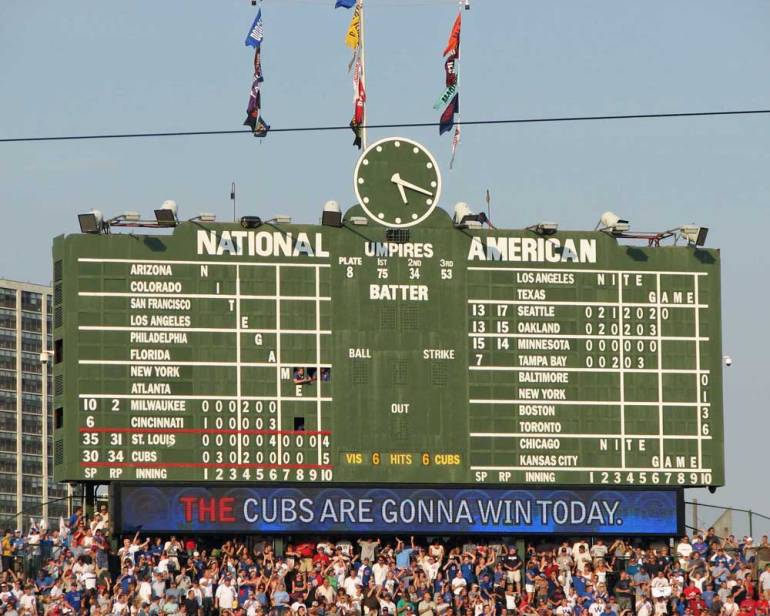 September 20, 2008 was easily one of the most joyous days in Wrigley Field history. The Cubs capped a great season by clinching the National League Central crown against the St. Louis Cardinals.
It was a gorgeous afternoon with a crowd of 41,567 roaring throughout in anticipation of a second straight post-season appearance for the Cubs.
Ted Lilly was the hero of the day, allowing only four runs in seven innings of work on the mound and laying down a perfect suicide squeeze bunt in the fourth inning to plate Mark DeRosa with the Cubs fifth and winning run.
Fittingly, the last out went to Cards cast-off Jim Edmonds, who had joined the Cubs on May 18 and provided a much-needed lift. Cubs stalwart Kerry Wood delivered the pitch and a few seconds later, Edmonds cradled a fly ball off the bat of pinch-hitter Aaron Miles. The celebration was on quickly spilled back onto the field as the crowd roared and the speakers played Eddie Vedder's new song "Someday We'll Go All The Way".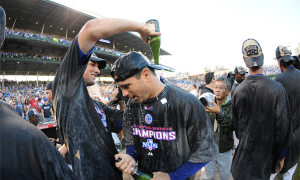 It wasn't to be. The Cubs were quickly dispatched by the Dodgers in three nightmarish games and Wrigley waits patiently for the chance to get another champagne bath.