This is an archived article and the information in the article may be outdated. Please look at the time stamp on the story to see when it was last updated.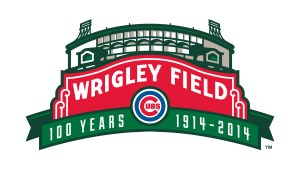 When Harry Caray suffered a stroke in the spring of 1987, WGN-TV management scrambled to find guest announcers to broadcast the games with Steve Stone for the first few weeks of the season until Harry could return. Most were baseball fixtures like Ernie Harwell and Tim McCarver, some were actors like Tom Bosley and Jim Belushi, and some were dull (Mike Royko). And on April 17 against Montreal at Wrigley Field, there was Bill Murray:
"T.S. Eliot, the poet, once said 'April is the cruelest month'. But I don't think even that great man would have anticipated that the Cubs would lose their first four at home. I'm here today to turn this around and I think with the help of the over-rated and NOT SUCH A BIG DEAL AFTER ALL Montreal Expos, the Cubs will triumph today, here at the real Wrigley Building at the corner of Clark and Addison. Today it's baseball, the Cubs and the Expos."
That's how Bill started and he rolled on from there. Fresh off a stint taking batting practice with the team, he showed no mercy on the Expos starting lineup. "Casey Candaele – he's no good. In right field is Mitch Webster – he's no good. At first is Andre, how would you folks say that? Galla-, Gallaraga. Vance Law is overrated. He's at second base. Tom Foley shouldn't even be playing. He's at shortstop. Herman Winningham. What, you're going to be afraid of a guy named Herman? We'll just throw it right down the plate, when he's up. They're no good. Shouldn't be a problem. I don't think there's any question that the names on the Cubs are a lot easier to pronounce and they seem to be a more like baseball player names."
It was Friday afternoon gold for anyone who had a TV on, even introducing the national anthem: "Frankly, I love the "O Canada" national anthem, because there is only like ten words and I wish they'd let me sing it. It's one of the goofiest national anthems I've ever heard. It makes the national anthem of the United States sound like Beethoven's 9th. They've only got five words in the song and they just keep saying them over and over again. I hope you Canadian folks call up and say something to whoever is in charge of your country about that theme song of yours."
There was a delay with the umpires' equipment which led to this one on rotund Eric Gregg: "He's a man who knows which side his bread is buttered on, but now that I look at him it's pretty clear it's been both sides for a long time."
Even the bleacher bums merited an examination: "The really bad ones are in right field. That's where the real criminal element is. These are people who take bad falls down the stairs and don't really know. I think that really adds to the confusion. People hear a really big roar and they think they've missed something and it turns out that it's someone who just bounced down to the front row. I noticed that they have cut off beer here after the 8th inning and I think that's a great rule. I'm not going on a soapbox here Steve, but anybody who can't get drunk before the 8th inning doesn't belong here."
Bill's mother made an appearance near the end of the game and had to endure some great lines about escaping from the drunk tank. Murray did make good on his promise, though. The Cubs got off the schneid for '87 with a 7-0 win over the Expos.
-Bob Vorwald