This is an archived article and the information in the article may be outdated. Please look at the time stamp on the story to see when it was last updated.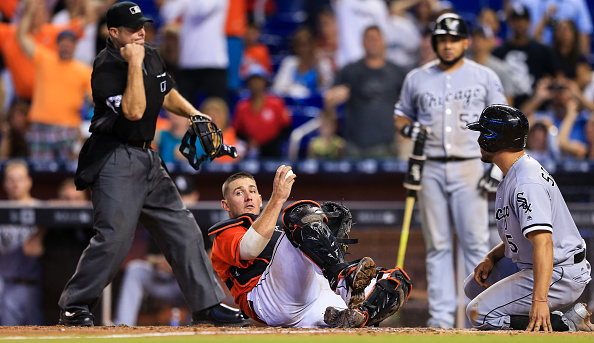 MIAMI — Left fielder Christian Yelich threw out pinch-runner Carlos Sanchez trying to score from second base on a two-out single in the ninth inning, and the Miami Marlins beat the Chicago White Sox 5-4 Sunday.
Fernando Rodney got his third save for Miami despite allowing three hits in the ninth, including a solo homer by Tim Anderson.
With runners at first and second, Tyler Saladino singled to left, but Yelich charged to field the ball on one hop and threw on the fly to catcher Jeff Mathis, who blocked the plate and tagged Sanchez for the game-ending out.
Ichiro Suzuki drove in a runner from second with a sacrifice bunt to help the Marlins transition to small ball without slugger Giancarlo Stanton.