This is an archived article and the information in the article may be outdated. Please look at the time stamp on the story to see when it was last updated.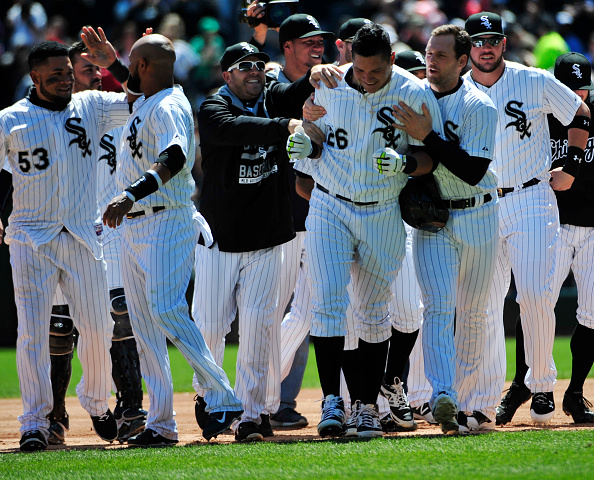 CHICAGO — Avisail Garcia hit a tiebreaking RBI single with two out in the ninth inning, and the Chicago White Sox beat the Kansas City Royals 3-2 on Sunday in the resumption of a game suspended by rain.
Melky Cabrera sparked the winning rally with a two-out walk against Kelvin Herrera (0-1). He advanced to second on a wild pitch, and Jose Abreu was walked intentionally before Garcia dumped a single into left for his first career game-ending hit.
David Robertson (2-0) pitched the ninth for the win.
The White Sox and Royals were tied at 2 when Friday night's game was suspended by rain after eight innings.
Paulo Orlando went 3 for 3 for Kansas City, which had won four of five. Danny Duffy pitched 5 1-3 innings and was charged with an unearned run and six hits.