This is an archived article and the information in the article may be outdated. Please look at the time stamp on the story to see when it was last updated.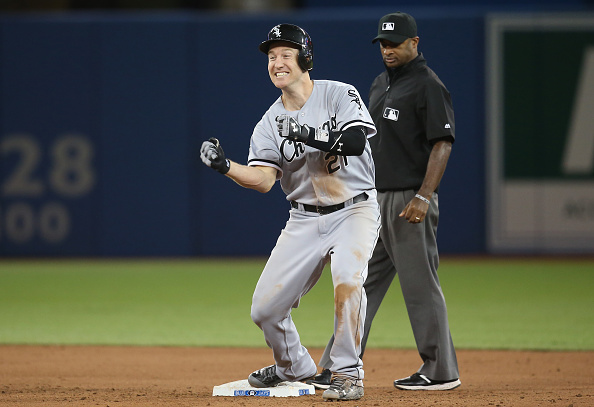 TORONTO — Todd Frazier doubled home the go-ahead run in a five-run seventh inning and the Chicago White Sox rallied to beat the Toronto Blue Jays 7-5 on Monday night.
Frazier went 2 for 3 with three RBIs, Jimmy Rollins had three hits, and Adam Eaton had two hits and two RBIs as the White Sox overcame a four-run deficit to win their fourth straight.
Zach Putnam (1-0) pitched 1 1-3 innings for the win. Dan Jennings got one out, Matt Albers worked the eighth and David Robertson finished for his eighth save.
Troy Tulowitzki made the final out when he was hit by Michael Saunders' infield hopper while running from first to second.
Brett Cecil (0-4) took the loss.