This is an archived article and the information in the article may be outdated. Please look at the time stamp on the story to see when it was last updated.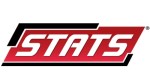 * The White Sox have won five of their last six games against the Rangers. This stretch includes a 19-2 Chicago victory last July 3, which featured four home runs and 10 extra-base hits by the White Sox.
* A win tonight would make the Rangers just the fifth team ever to win at least 17 games in April in consecutive seasons.
* The White Sox have allowed at least eight runs in back-to-back games for the first time since their games before and after the 2012 All-Star break.
* The Rangers have allowed more than 10 hits just twice all season long. Their .234 opponent batting average this season is the third-lowest in the American League.
* Adam Dunn, currently working on a 4-game RBI streak, has reached base 11 times (six walks, five hits) over his last five games. Over his first 18 games this season, Dunn reached base just 11 times (seven hits, three walks and one HBP).
* After spending eight seasons with the White Sox, from 2005 to 2012, A.J. Pierzynski is facing his former team for the first time. Prior to joining Chicago, Pierzynski hit .347 against the White Sox, giving him the highest batting average (minimum 150 AB) of any active player against the White Sox.