This is an archived article and the information in the article may be outdated. Please look at the time stamp on the story to see when it was last updated.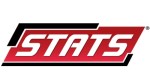 * This will be the second series ever between these teams. The White Sox won two of three from the Mets from June 10-12, 2002.
* The Mets have been outscored 21-7 during their current four-game home losing streak and have just two wins in their last nine games overall.
* The White Sox have just three wins in their last eight games after winning each of their previous three contests. Chicago is hitting .283 (15-for-53) with runners in scoring position over its last eight games.
* Hector Santiago is 3-0 with a 1.82 ERA in five career starts and has no decisions and a 1.86 ERA (2 ER/9.2 IP) in six career interleague games.
* Matt Harvey has recorded two consecutive no-decisions and has allowed one earned runs or less in five of his six outings, while allowing a total of just two home runs so far this season. Harvey will be facing the White Sox for the first time ever.
* Robin Ventura needs two more wins to reach 100 career victories as the White Sox skipper.