This is an archived article and the information in the article may be outdated. Please look at the time stamp on the story to see when it was last updated.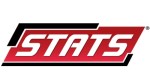 * The Tigers have won eight of their 13 overall meetings with the White Sox this season, including four of their seven trips to Chicago.
* The White Sox snapped their nine-game losing streak with a 4-2 victory yesterday in Baltimore. Chicago has won two straight and four of its last five home games.
* Detroit has just two wins in its last seven games. The Tigers are hitting .287 with runners in scoring position this season – the second-best mark in the majors.
* Max Scherzer, who picked up his second loss of the season in his last start last Tuesday against Boston, is 4-0 with a 1.26 ERA in his last five starts against the White Sox.
* Chris Sale owns a record of 4-1 in his last six starts after posting a 1-5 mark in his previous six starts. Sale is 2-4 with a 4.10 ERA in six career starts against the Tigers.
* Miguel Cabrera has four homers and eight RBI in his eight games against the White Sox this season. However, he has just two hits (2-for-14) in his last five games overall.