This is an archived article and the information in the article may be outdated. Please look at the time stamp on the story to see when it was last updated.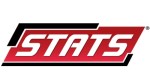 * Including a 4-2 setback yesterday in 12 innings, the White Sox were swept over the weekend by the Royals by a combined score of 10-3. Chicago entered play on May 27 with a mark of 24-24, but is since just 16-38 in the last 54 contests – worst of any team in the majors during that span.
* Cleveland defeated Texas, 6-0, on Sunday and, including two consecutive shutouts, has now won four straight games by a combined score of 28-9. The last time the Tribe recorded three straight shutouts was September 18-19, 1956 (all vs. the Washington Senators).
* The Indians swept four from the White Sox the last time the two clubs hooked up (June 28-30) and are 7-2 vs. Chicago overall in 2013. Cleveland has blanked the Sox twice this season (1-0 on April 12 and 4-0 on June 30).
* John Danks went 7.0 innings and allowed six runs (all earned) in his last outing vs. the Tigers (July 24) and is now 0-3 with a 5.60 ERA in his last four starts. Danks is 3-1 with a 3.03 ERA in his last five starts vs. the Indians at Progressive Field.
* Zach McAllister lasted just 5.0 innings, allowed four runs (three earned) and took a loss vs. the Mariners in his first game back from the disable list last Tuesday. McAllister is 2-0 with a 2.19 ERA in his last two starts at home vs. the White Sox.
* Michael Bourn and Michael Brantley both went 1-for-4 in yesterday's win, and are each riding 6-game hitting streaks overall. Bourn is hitting .333 and Brantley .321 vs. the White Sox in 2013.