This is an archived article and the information in the article may be outdated. Please look at the time stamp on the story to see when it was last updated.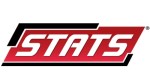 * The Diamondbacks lead this all-time series 5-4, although the White Sox have won three of the last four. The clubs last met back in the 2011 season.
* The Diamondbacks have recorded 10 or more hits in three straight games for the first time all season. The last time they had 10+ hits in four straight games in a season was September 11-15, 2013.
* The White Sox have had 10 or more hits seventeen times already this season, including in each of their last three contests. Only the Rockies (22) have had double-digit hits in more games.
* Brandon McCarthy picked up his first victory of the season in his last outing, throwing 7.0 innings of three-hit shutout ball against the Padres. McCarthy had lost his previous five starts, but had pitched in a bit of bad luck, receiving 0 or 1 run of support in four of those five outings.
* Paul Goldschmidt has had two or more hits in five straight games, raising his average 24 points (.320 to .344) over this stretch. The last Diamondback to have six straight multi-hit games in a single season was Orlando Hudson, August 3-9, 2006 (streaks only includes games where player has one PA).
* Andre Rienzo has not allowed a home run this season to any batter hitting No. 1-No. 5 in the opposing team's batting order (0 HR, 48 BFP). In contrast, he has given up two homers to players hitting in the No. 9 slot in the order.