This is an archived article and the information in the article may be outdated. Please look at the time stamp on the story to see when it was last updated.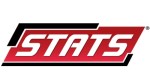 * The White Sox have won their last four games against the Rays in Tampa Bay, their second-longest road winning streak against the Rays all-time.
* The Rays have held their opponents to fewer than 10 hits in each of their last 12 games – the longest active streak in the majors.
* The White Sox have scored over 45 percent (139/308) of their runs with two outs, the highest percentage in the majors this season.
* The Rays have gone 35-5 this season when allowing fewer than four runs – the best record in the American League.
* Catcher Jose Lobaton has scored multiple runs in back-to-back games for the first time in his MLB career.
* Chris Sale has struck out at least 10 batters in back-to-back games, and four times over his last seven starts.