This is an archived article and the information in the article may be outdated. Please look at the time stamp on the story to see when it was last updated.
* The Chicago White Sox have won five of nine games against Kansas City this year, averaging 3.6 runs per game while allowing just 2.7 runs per game. The Royals are the only team against whom the White Sox have played at least five times this season and won more games than they have lost (5-4).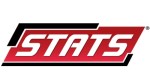 * After losing five in a row heading into the All-Star break, scoring just 2.4 runs per game, the Royals have won five of their last seven against two of the best teams in the AL (Detroit and Baltimore), scoring 3.4 runs per game over that span.
* Kansas City went 10-10 over their last 20 games, all involving opponents with winning records. Their next 12 games are all against teams with losing records. Kansas City is seven games back in the division and three games below .500.
* James Shields has been particularly good on the road this season, going 3-3 with a 2.74 ERA, the fifth-best road ERA for any qualifying AL pitcher (0.5 INN/Team Game). In his career, Shields is 1-1 with a 3.69 ERA when pitching at U.S. Cellular Field.
* Jose Quintana will try for his third win in four starts. He is 2-0 with a 2.36 ERA over his four starts in July after going 1-2 with a 4.13 ERA in 11 starts from May through June. Quintana is 0-1 with a 4.30 ERA in five career starts against the Royals.
* Mike Moustakas is 7-for-14 with two home runs in his career against Quintana. His .500 batting average against Quintana is his highest against any pitcher against whom he has had at least 10 career plate appearances.