This is an archived article and the information in the article may be outdated. Please look at the time stamp on the story to see when it was last updated.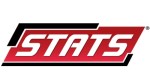 * At 8-8 this is already the sixth time the White Sox have been .500 this season (2-2, 3-3, 4-4, 5-5, 6-6 and 8-8). The White Sox are 10-5 against the Rangers since the beginning of the 2012 season, the best record by any team versus Texas (min 4 games).
* The Rangers took 3-of-4 versus Seattle this week in Arlington, and have won all three home series in 2014 (7-3 home record). In Texas' last four wins, the winning pitcher has been left-handed: 4/13 vs. Houston – Martin Perez (tonight's starter), 4/15 vs. Seattle – Robbie Ross Jr. and 4/16-17 vs. Seattle – Pedro Figueroa.
* Alexei Ramirez' 16-game hitting streak to start the season is the longest to start a season in the American League since Alex Rodriguez with the Yankees in 2007 (18-game streak). Ramirez had hits in the final four games of 2013, and his 20-game hitting streak is the longest of his career (previous high was 15 in August 2010).
* Filling in for the injured Adrian Beltre, Kevin Kouzmanoff has a hit in each of his first eight games with the Rangers. He is the first Ranger to begin his career with an eight-plus game hit streak since Gerald Laird had an eight-game streak to start his Ranger career in 2003. The last Ranger to start his career with a nine-plus game hit streak was Fred Manrique (11 straight in 1989).
* Felipe Paulino has had a tough start to 2014, but in his career he is 2-0 with a 3.35 ERA (16/43.0) in seven appearances (six starts) against the AL West.
* Dating back to July 31, 2013, Martin Perez is 9-3 with a 3.09 ERA (34/99.0) in 15 starts (Rangers are 11-4). Texas has won all three Perez starts this season.