This is an archived article and the information in the article may be outdated. Please look at the time stamp on the story to see when it was last updated.
During a live "SportsCenter" segment Saturday night, anchor Hannah storm shoved away a makeup artist after she realized the show was back on the air.
Storm shot a quick glare before giving a smile and returning back to a segment on the Green Bay Packers.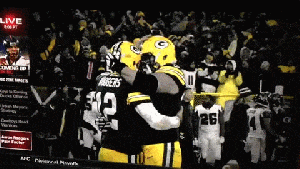 She said later on Twitter the artist was a "good friend" of hers, and that she would have gotten in trouble had she been seen on air.
"Hence, the stiff arm to protect her," Storm added.
The makeup artist (a good friend of mine ) would have gotten in major trouble had she been seen on air. Hence, the stiff arm to protect her.

— Hannah Storm (@HannahStormESPN) January 11, 2015