This is an archived article and the information in the article may be outdated. Please look at the time stamp on the story to see when it was last updated.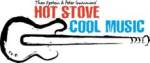 FOR IMMEDIATE RELEASE
Hot Stove Cool Music Pays Homage to Chicago's Rock, Soul & Blues with Tom Morello, Jimmy Chamberlin and John Stirrat as They Take the Stage at Wrigleyville's Metro for 3rd Annual Hot Stove Cool Music Chicago Concert
hosted by Lin Brehmer
Cubs President Theo Epstein, Hall of Fame Baseball Writer Peter Gammons and
Cubs' Broadcaster Len Kasper Team Up to Raise Money for Nonprofits Serving Disadvantaged Chicago Youth
a Benefit Presented by Vicory Park Capital & Giordano's
Tickets Go On Sale Saturday, May 17 at Noon CT
CHICAGO (May 13, 2014) – Music and baseball are set to collide at Wrigleyville's Metro for the third straight year on June 20, when Chicago Cubs President of Baseball Operations Theo Epstein, Hall of Fame baseball writer Peter Gammons and Cubs broadcaster Len Kasper join an all-star lineup of musicians and personalities for the 3rd Annual Hot Stove Cool Music Chicago benefit concert, celebrating music, baseball and giving back presented by Victory Park Capital & Giordano's.
Benefiting Cubs Charities and Epstein's Foundation To Be Named Later, the fundraiser will feature ensemble performances by headliner Tom Morello (Rage Against The Machine), and Chicago Hot Stove All-Stars Jimmy Chamberlin (Smashing Pumpkins), John Stirratt (Wilco), Scott Lucas (Local H), Eddie "King" Roeser (Urge Overkill), Jered Gummere (Ponys), Gary Klebe (Shoes), singer Jennifer Hall and Tributosaurus members Matt Spiegel, Curt Morrison and Jon Paul, alongside Epstein and Kasper. Boston Hot Stove All-Stars will include members of The Upper Crust and The Gravel Pit, alongside Gammons. WXRT's morning DJ Lin Brehmer will serve as the evening's emcee.
This year, the event plans to pay homage to Chicago's great history of music, including rock, blues, soul, and power pop ballads that reach back to the 1950s. Sets will focus on songs by bands and artists with a Chicago connection.
"The musicians, sponsors and Chicago fans are what really make it possible to raise money for disadvantaged youth through Hot Stove Cool Music, and I'm grateful for their support," Gammons said. "All children deserve great programs and opportunities and this event helps bring much-needed funding to charitable and community-focused programs for Chicago kids."
Tickets go on sale Saturday, May 17 at Noon CT at www.metrochicago.com and the Metro Box Office located at 3730 North Clark Street. General admission tickets are $50, with no service fees for cash purchases. VIP tickets will also be available at www.ftbnl.org.
In addition to the all-star music lineup, the evening will feature a number of special guestsand a live and silent auction featuring signed sports memorabilia and priceless entertainment experiences.
Hot Stove Cool Music was founded in 2000 by Gammons and former Boston Herald sports writer Jeff Horrigan. The biannual event has raised more than $5.5 million for Theo and Paul Epstein's Foundation To Be Named Later (FTBNL).  FTBNL was founded in 2005 by Epstein and his brother Paul as a means to create positive opportunities for disadvantaged children and families.
Hot Stove Cool Music is presented by Victory Park Capital & Giordano's and sponsored by KPMG, Chicago Trading Co., Grosvenor Capital Mgmt., The Alter Group, KTR, Walmart, Atlantis Cars & Limos, Athletes on the Move, Ascendance Partners, WXRT-FM, WGN-TV, Metro and the Chicago Cubs.
Nonprofit partner beneficiaries include The Chicago Children's Choir, City Year Chicago, Girls in the Game, Family Reach Foundation, Chicago Wapiti RFC, Marwen, South Chicago Arts Center, Jackie Robinson West Little League, Special Olympics, City Year Chicago and Garfield Park Little League.