This is an archived article and the information in the article may be outdated. Please look at the time stamp on the story to see when it was last updated.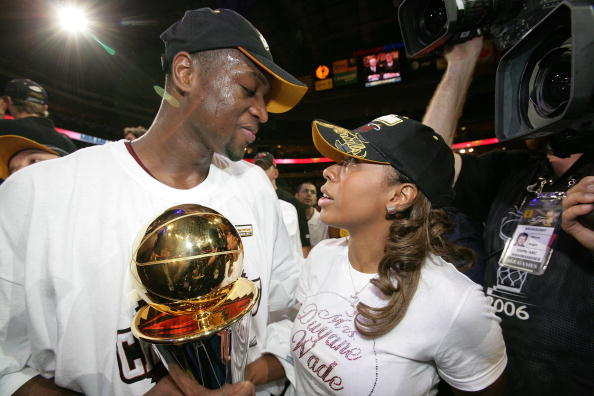 CHICAGO — The high school sweetheart and ex-wife of Dwayne Wade isn't ready to let go of her divorce.
After the basketball superstar signed a two-year, $47 million deal with his hometown Chicago Bulls, Wade's ex-wife reportedly said she wants to re-open her divorce settlement with her fellow Robbins, Ill., native.
According to the Chicago Tribune, Siohvaughn Funches asked a judge to throw out her settlement agreement with Wade, and give her a larger portion of his basketball earnings, including part of his new contract.
Funches is suing her former divorce lawyer, Brian Hurst, for malpractice, alleging he agreed to the deal with Wade without her knowledge, the Tribune reports.
Hurst denied the claims to the Tribune on Thursday. On Friday Judge Martin Agran threw out her lawsuit. But he did offer her the chance to file an amended lawsuit, and Funches's new lawyer, Thomas Gooch, says she "absolutely" intends to do so.
Wade and Funches married in 2002. Wade filed for divorce in 2007 and the court made the split official in 2010. The former Miami Heat guard won sole custody of their two children, Zaire and Zion, in 2011.