This is an archived article and the information in the article may be outdated. Please look at the time stamp on the story to see when it was last updated.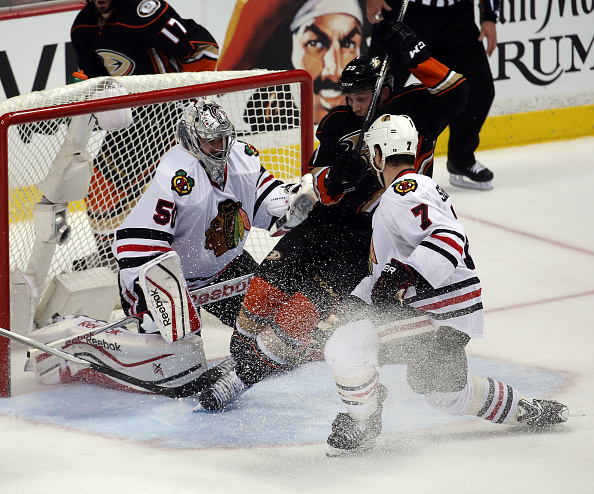 ANAHEIM, Calif. (AP) — Hampus Lindholm, Nate Thompson and Jakob Silfverberg each had a goal and an assist, and the Anaheim Ducks opened the Western Conference finals with a 4-1 victory over the Chicago Blackhawks on Sunday.
Frederik Andersen made 32 saves and Kyle Palmieri also scored for the Ducks. They opened their first conference finals in eight years with a strong all-around performance while improving to 9-1 in the Stanley Cup playoffs.
Both teams' top offensive stars were shut down in the opener, but the Ducks' supporting cast contributed timely scoring, capped by Thompson's goal with 7:55 to play and Silfverberg's empty-net goal with 1:18 left.
Brad Richards scored late in the second period and Corey Crawford stopped 23 shots for Chicago, which hadn't lost since April 23.
Game 2 is Tuesday night in Anaheim.