This is an archived article and the information in the article may be outdated. Please look at the time stamp on the story to see when it was last updated.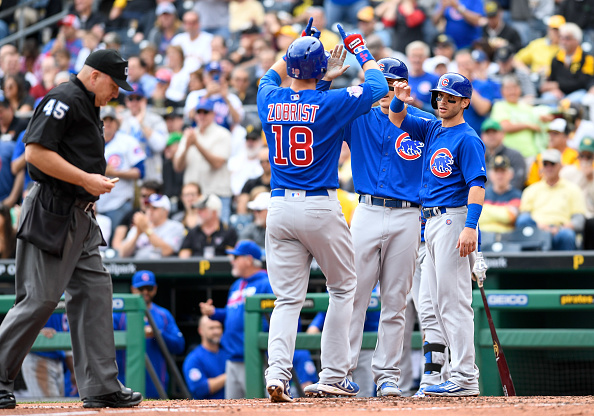 PITTSBURGH — Ben Zobrist hit a three-run home run, Anthony Rizzo also connected and Jon Lester worked out of a pair of jams to lead the Chicago Cubs over the Pittsburgh Pirates 6-2 Wednesday for a three-game sweep.
Zobrist's third-inning homer put Chicago ahead after center fielder Andrew McCutchen dropped Rizzo's two-out liner for an error.
With its seventh win in eight games, Chicago improved to a major league-best 20-6. The Cubs has won seven straight road games and completed their first sweep in Pittsburgh since Sept. 7-9, 2012. They lead second-place Pittsburgh by six games in the NL Central.
Lester (3-1) scattered eight hits in 5 2/3 scoreless innings, struck out five and walked two. The left-hander has allowed one run or none in five of six starts this season.