This is an archived article and the information in the article may be outdated. Please look at the time stamp on the story to see when it was last updated.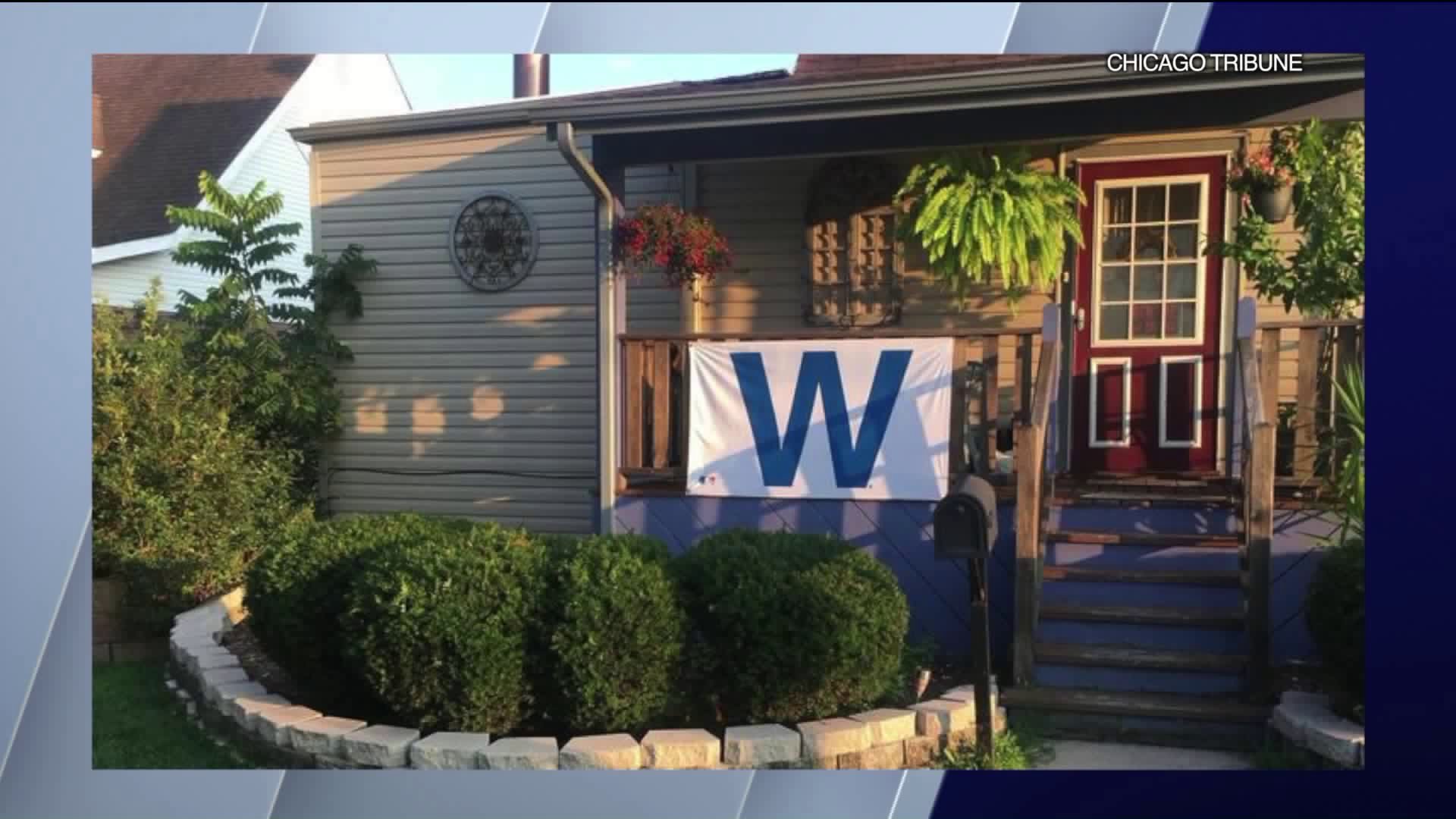 TINLEY PARK, Ill. — A Chicago Cubs W flag is causing a lot of commotion in Tinley Park.
Cassie McDonald posted a picture on the Tinley Park Community Watch Facebook page.
She also posted a letter she received asking her to hang the W flag on a flag pole.
"Hanging it off of your front porch is very frat house looking and makes our area look bad — just like the run down apartments on the North side of the 167th Street just East of Harlem," the letter said. "If you haven't noticed how trashy they look with their flags hanging off their balconies, maybe you will now."
Facebook users disagreed, throwing their support behind McDonald.
They even suggested she paint a large W on her door, or get a large inflatable Cubs mascot for her  lawn.