This is an archived article and the information in the article may be outdated. Please look at the time stamp on the story to see when it was last updated.
CHICAGO — Another Chicago Cub is being featured in ESPN's "BODY Issue." Last year, it was pitcher Jake Arrieta. Now it's Javier Baez's turn — and he's even featured on one of the issue's covers.
The 24-year-old NLCS MVP was the first "BODY Issue" cover athlete to be shot on iPhone, using the iPhone 7 Plus in Portrait mode, and is one of 23 athletes who will be featured in the ninth edition of the BODY Issue. Photos, personal interviews and videos of the athletes will debut on ESPN.com on July 5 and the magazine will hit newsstands July 7.
"The shoot took place in March in Coolidge, Arizona — about an hour outside Phoenix — in a World War II airport hangar in the middle of the desert, "said Dylan Coulter, who photographed Baez for the feature. "While this was very different from any shoot I had ever done, it was both creatively challenging and rewarding, and I was incredibly impressed with the capabilities of iPhone 7 Plus."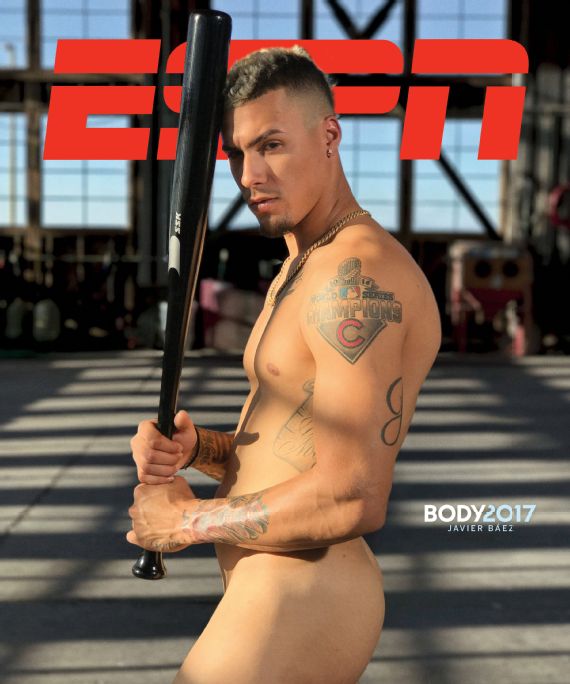 Cubs teammates gave Arrieta a pretty hard time about his "BODY Issue" appearance — we can't WAIT to hear what the players have to say about Javy.
For more about Javier Baez's ESPN "BODY Issue" feature, click here.