This is an archived article and the information in the article may be outdated. Please look at the time stamp on the story to see when it was last updated.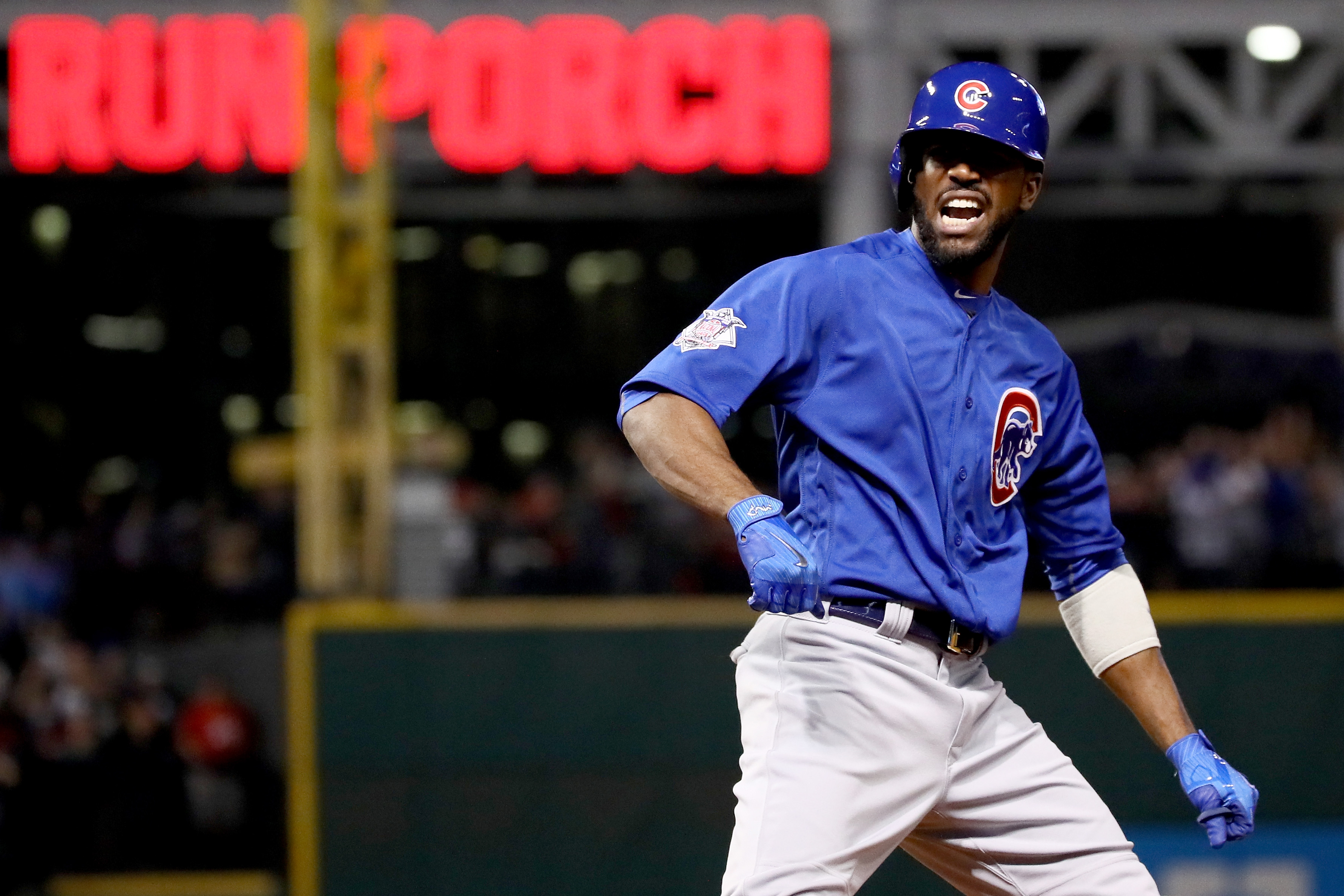 CHICAGO — World Series Game 7 has only just begun and already a Chicago Cub has made history.
First baseman Dexter Fowler is the first player to ever lead off a winner-take-all game with a home run.
Do the thing, @DexterFowler. #YouGoWeGo pic.twitter.com/rVC6Dom30D

— Chicago Cubs (@Cubs) November 3, 2016
Naturally, social media erupted with excitement.
https://twitter.com/mrjamieross/status/793970950966362112
Fowler leading off World Series Game 7 with HR reminds me of Devin Hester returning opening kickoff for TD for Bears in Super Bowl XLI.

— David Haugh (@DavidHaugh) November 3, 2016
Dexter Fowler hit 5 HR leading off games this year – all on the road. Is there a more dramatic way to start a Game 7 than that?

— Jayson Stark (@jaysonst) November 3, 2016
DEXTER FOWLER! pic.twitter.com/OmE3acKboH

— Stadium (@Stadium) November 3, 2016
Has anyone checked in on @DaryaAliya? pic.twitter.com/uPyYn85U4l

— Chicago Cubs (@Cubs) November 3, 2016
All we can say is keep it up, Dexter Fowler. Keep it up.