This is an archived article and the information in the article may be outdated. Please look at the time stamp on the story to see when it was last updated.
CHICAGO — A 1993 California high school yearbook may have accurately predicted the outcome of the 2016 Cubs-Indians World Series.
In his senior year picture at Mission Viejo High School, Michael Lee wrote "Chicago Cubs. 2016 World Series Champions. You heard it here first."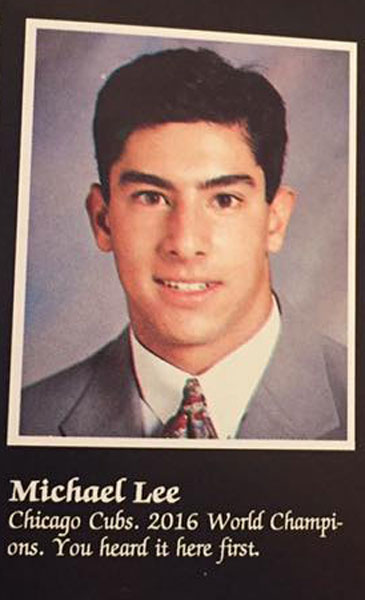 Lee's former classmate Marcos Meza provided WGN-TV with video proof, as you can see above, that the yearbook photo and its message are real.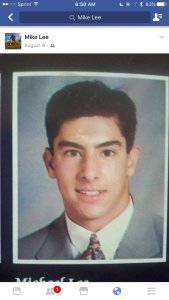 "When [Lee and I] connected on Facebook in 2009 I sent him the photo and told him we were nearing 2016. He posted the photo of his prediction on August 8th," Meza said. "After my Dodgers lost it was time for me to make this go viral and BeLEEve in the Cubs for 2016."
Meza's hopes for the image to go viral are starting to come true. It's been spotted on Twitter and Reddit so far just in time for World Series Game 1.
WGN-TV has reached out to Lee, who lives in Chicago, and we plan on speaking with him Tuesday afternoon.