This is an archived article and the information in the article may be outdated. Please look at the time stamp on the story to see when it was last updated.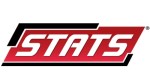 *The Cubs have been strong the first three innings. Their +53 run differential is third in MLB for innings 1-3.
*Make that 27 career home runs for Albert Pujols at Wrigley Field after last night's blast.
*The Cubs lead the National League with 290 extra-base hits.
*The Halos have the game's best record over the last four weeks – 16-8.
* After dropping all three of his interleague outings last season, with an ERA close to 8.00, Jeff Samardzija has an unbeaten mark and 1.96 ERA in three starts against the AL this year.