This is an archived article and the information in the article may be outdated. Please look at the time stamp on the story to see when it was last updated.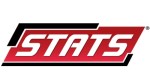 * Chicago smoked Clayton Richard Monday, and now has to contend with Edinson Volquez tonight – a guy who hasn't lost to the Cubs since joining the NL in 2008 – he's 4-0.
*The Cubs have won 6 of the 7 games at Wrigley Field vs. the Padres.
* Both of these clubs' catchers have seen more than a few stolen bases in 2013.
 NL Catchers, Most Stolen Bases Against – 2013
 Nick Hundley, SD                15 (4 caught stealing)
Welington Castillo, ChC         14 (6 caught stealing)
*The Cubs lead the majors by having 10 players who have stolen at least one base.
*The Padres have only 15 homers this year, 11 of them solo shots.