This is an archived article and the information in the article may be outdated. Please look at the time stamp on the story to see when it was last updated.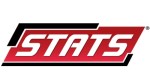 * These teams have split their six all-time meetings.
* The Angels have dropped each of their last four games and will be looking to avoid losing five consecutive games for the second time this season.
* The Cubs have lost each of their last two games after winning each of their previous five contests. Chicago has hit at least one home run in each of its last seven games, totaling 13 homers in that span.
* Jered Weaver is 8-0 with a 1.94 ERA in his last 12 interleague starts. Weaver's last loss in interleague play came back on June 20, 2009 against the Dodgers.
* Three of Scott Feldman's four losses this season have come on the road. Feldman is 4-5 with a 5.90 ERA in 11 career starts against the Angels.
* David DeJesus is hitting .333 at home this season compared to .203 on the road. DeJesus is 11-for-36 (.306) with two homers, two doubles and four RBI in his career against Jered Weaver.