This is an archived article and the information in the article may be outdated. Please look at the time stamp on the story to see when it was last updated.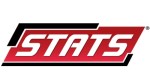 * The Cubs have won each of the last two meetings between these teams after losing five of their first six matchups with the Brewers this season.
* The Cubs have won each of their last three games after winning just three of their previous eight contests. Chicago is hitting just .226 with runners in scoring position this season – the second-lowest mark in the majors (Pittsburgh, .222).
* The Brewers have lost five of their last seven games overall. Milwaukee is just 4-11 on the road since June 20 – tied for the worst road record in the majors in that span (Houston is also 4-11).
* Kyle Lohse will be seeking his third consecutive victory. Lohse is 4-0 in his last seven starts against the Cubs and hasn't lost to them since August of 2010.
* Jeff Samardzija is 0-2 with an 11.81 ERA in his last two home starts and is 0-3 with a 3.75 ERA in four career starts against the Brewers.
* Milwaukee's Jean Segura leads the majors with 98 singles this season, while his teammate Norichika Aoki is second with 95 singles.