This is an archived article and the information in the article may be outdated. Please look at the time stamp on the story to see when it was last updated.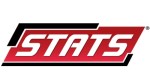 * The Reds are 13-3 against Chicago this season outscoring the Cubs 87-41 in the process. Dating back to 2012, the Reds have won eight of their last 11 home games against the Cubs.
* Cincinnati has won 10 consecutive series against the Cubs, tied for the fourth longest series winning streak against any opponent in franchise history (Minimum 3 G in series)
* Since the beginning of August, the Cubs have posted an 11-24 record and are averaging just 3.6 runs per game (4th lowest in the NL).
* Bronson Arroyo is 13-10 with a 3.62 ERA in his career against the Cubs. Only Roy Oswalt (15) has more career wins against Chicago among all active pitchers.
* Shin-Soo Choo has posted a .391 average with five home runs and 11 RBI over his last 18 games (since August 21), the highest average in the majors over that span (Minimum 60 PA).