This is an archived article and the information in the article may be outdated. Please look at the time stamp on the story to see when it was last updated.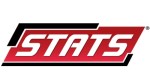 * Despite outhomering the Giants 14-3, the Cubs have lost 10 of their last 12 versus San Francisco.
* San Francisco is coming off a four-game series versus Cincinnati that saw them allow 55 hits – their third-most hits allowed in a 4-game series since 1958.
* Cubs pitchers have allowed multiple home runs just once over their last 19 games.
* Hunter Pence has stolen 14 bases this season – the most of any player that has not been caught stealing once.
* Travis Wood has limited left-handed hitters to a batting average of just .159 this season – fourth lowest (minimum 100 AB) in the majors.
* Buster Posey is one of just two National Leaguers (Paul Goldschmidt) leading his team in batting average, home runs, RBI and walks this season.