This is an archived article and the information in the article may be outdated. Please look at the time stamp on the story to see when it was last updated.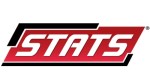 * The Cubs split a four-game series with the Arizona Diamondbacks this week, winning the first two games before dropping the last two. The Cubs have lost four straight road games. Chicago has homered in a season-high four consecutive games.
* The Brewers' 16 wins are the most in baseball. Milwaukee has won five of its last six games. The Brewers have homered in a season-high six consecutive games. This will be the first meeting of the season between the Cubs and Brewers, and Milwaukee is 36-16 against Chicago since 2011, and 22-6 against the Cubs at Miller Park.
* Emilio Bonifacio is just 1-for-17 in his last four road games after picking up 11 hits (in 16 AB) in his first three road games of the season.
* Since 2007 (Ryan Braun's first season in the majors), Ryan Braun's 51 extra-base hits (33 doubles, 1 triple and 17 home runs) against the Chicago Cubs are the most by any player.
* Carlos Villanueva spent the first five seasons of his career (2006-10) with Milwaukee. Villanueva has a decision in all of his five appearances (three starts) this season going 1-4. Despite an excellent 13-to-1 strikeout-to-walk ratio, Villanueva owns an ugly 10.93 ERA allowing 29 hits in just 14.0 innings of work.
* Matt Garza spent two and a half seasons with the Cubs (2011-13; traded to Texas in 2013). Garza is still looking for his first win with the Brewers (0-2 in four starts), and dating back to August 25, 2013, Garza is 1-6 with a 4.46 ERA in 11 starts (with the Rangers and Brewers).