This is an archived article and the information in the article may be outdated. Please look at the time stamp on the story to see when it was last updated.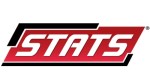 * The Cubs have won six of their last nine games when traveling across town.
* The Cubs have now recorded fewer than seven hits in each of their last four games. On the season, no team has punched out fewer than seven hits more often than the Cubs (tied with Cleveland and Pittsburgh at 15 times).
* Travis Wood has allowed fewer than four runs in each of his last 10 interleague starts.
* Jose Abreu has hit very well at home so far during his rookie season with a .970 OPS.