This is an archived article and the information in the article may be outdated. Please look at the time stamp on the story to see when it was last updated.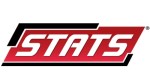 *The Cubs and Sox are tied at 29 wins each in the city series. Both teams have scored 229 runs in those 48 games.
*In 2013, the Cubs tied the A's for the third-highest winning percentage in interleague play (13-7, .650). However, they are 0-3 in interleague games this season. The Cubs are 43-58 (.426) in interleague play since 2008 – the fifth-worst win percentage in the MLB in interleague play over that span.
*The White Sox 299 strikeouts are the most in MLB this season, while the Cubs' 274 strikeouts are the ninth most.
* Edwin Jackson has recorded a 6.60 ERA against the White Sox over his career, highest of any active pitcher with 40 IP against the Sox.
* Jose Abreu is just the fourth rookie to lead the AL in home runs and RBI through May 5 in a season since 1920, when RBI became an official stat. The others were Kent Hrbek (Min 1982), Bobby Darwin (Min 1972), and Russ Derry (NYY 1945).