This is an archived article and the information in the article may be outdated. Please look at the time stamp on the story to see when it was last updated.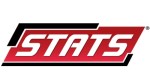 * The Cardinals took two of three from the Cubs in St. Louis back on April 11-13. The Cardinals went 5-4 against the Cubs in Chicago last season.
* The Cardinals are batting just .200 against left-handed pitchers so far this season, which is dead last in the majors.
* The Cubs will be looking to win its first home series of the year. They are 0-3-1 in their four series at Wrigley Field so far in 2014.
* Adam Wainwright has a 0.60 (2/30.0) ERA in his four road starts so far in 2014. Since 1914, the lowest road ERA in a season by any Cardinal pitcher (minimum four road starts) is 0.81 by Bob Gibson in 1968.
* Matt Carpenter has scored a run in six straight games, which is the longest active streak in the majors. Carpenter led MLB in runs scored in 2013 (126).
* Travis Wood has dominated opposing teams' No. 4 and No. 5 batters so far this season, holding them to a .138 (4/29) average with no home runs and just one run batted in.