This is an archived article and the information in the article may be outdated. Please look at the time stamp on the story to see when it was last updated.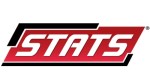 * Cincinnati went 14-5 against the Cubs last season, including a 9-1 record in Chicago. The Reds have won 15 of their last 16 games at Wrigley Field going back to August 10, 2012.
* The Reds have averaged 7.5 runs over their last four games, hitting 10 home runs. In their first 11 games this season, Cincinnati averaged 2.5 runs and hit eight homers.
* The Cubs have lost four in a row, including a doubleheader sweep versus the Yankees Wednesday in which they were shut out in both games. It was the Cubs' first time being shut out in both games of a doubleheader since June 27, 1962 versus the Cardinals.
* Emilio Bonifacio hit .500 over his first eight games this season (19/38), but is just 1-for-21 (.048) in five games since then. He has seven stolen bases for the year, tied for third most in MLB.
* Jeff Samardzija has allowed just three runs over his first three starts this year (1.29 ERA), but has an 0-1 record due in part to receiving just three runs of support in those games.
* Joey Votto has a six-game hit streak, going 9-for-20 (.450) with four home runs, eight RBI, and seven runs scored over that span. He had no homers and one RBI in his first nine games this season.