This is an archived article and the information in the article may be outdated. Please look at the time stamp on the story to see when it was last updated.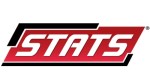 * The Braves were 5-1 against the Cubs in 2013, including 3-0 at Turner Field. In fact, Atlanta has won five of its last six home games versus Chicago.
* The Cubs scored a season-high 12 runs in Thursday's win over the White Sox, breaking their four-game losing skid. The Cubs had scored a total of just nine runs during that losing skid.
* The Braves have scored three or fewer runs in each of their last six games. The last time they scored three or fewer runs in seven straight games in a season was April 27-May 4, 2002.
* After signing with the Cubs as a free agent in February, Jason Hammel has gone at least six innings while allowing three or fewer runs in each of his first six starts. Since 1914, that is tied for the longest streak by a pitcher from the start of his Cubs' career (streak excludes any relief appearances; first start with Cubs must have been in 1914 or later). Mike Harkey allowed three or fewer runs in his first six career starts with Chicago, September 5, 1988-April 14, 1990.
* Chris Johnson hit .324 in home games last season, but is batting just .169 (11/65) at Turner Field so far in 2014 (as opposed to .340 in road games). However, he does have five hits in his last 16 home AB (.313).
* Opponents are batting .292 (19/65) against Julio Teheran with no outs, compared to just .145 (16/110) with one or two outs.