This is an archived article and the information in the article may be outdated. Please look at the time stamp on the story to see when it was last updated.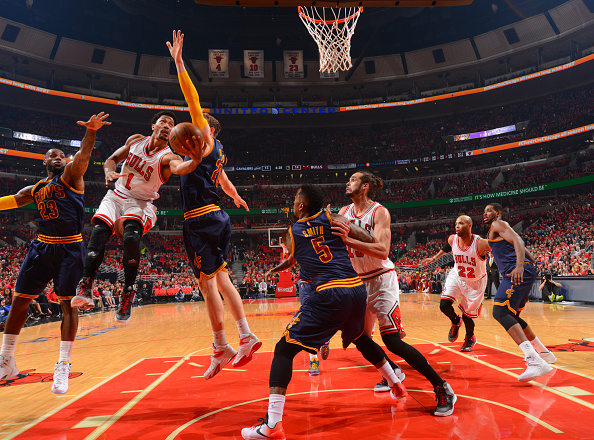 CHICAGO — The Cleveland Cavaliers beat the Chicago Bulls Sunday afternoon at the United Center on a game-winning shot by LeBron James at the buzzer to even the series 2-2.
Derrick Rose led the Bulls with 31 points, including a game-tying shot with just seconds left in the 4th quarter. Jimmy Butler chipped in with 19.
James scored 25 points for the Cavaliers in the win.
Things looked dire for Cleveland after James appeared to injure himself in the third quarter. He came up hobbling after colliding with Rose on an offensive drive, but was not forced to exit the game.
Pau Gasol did not play for the Bulls.
Game 5 will be Tuesday at 6 p.m. in Cleveland. The winner of that series will face the winner of the Washington Wizards/Atlanta Hawks series in the Eastern Conference Finals.