This is an archived article and the information in the article may be outdated. Please look at the time stamp on the story to see when it was last updated.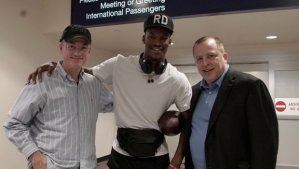 BLOOMINGTON, Minn. -- Jimmy Butler was introduced to Timberwolves fans at the Mall of America Thursday morning.
The former Bulls All-Star said he was OK taking the blame for any fallout that occurred during his time with the Bulls.
He even provided his personal phone number for anyone wanting to interview him.